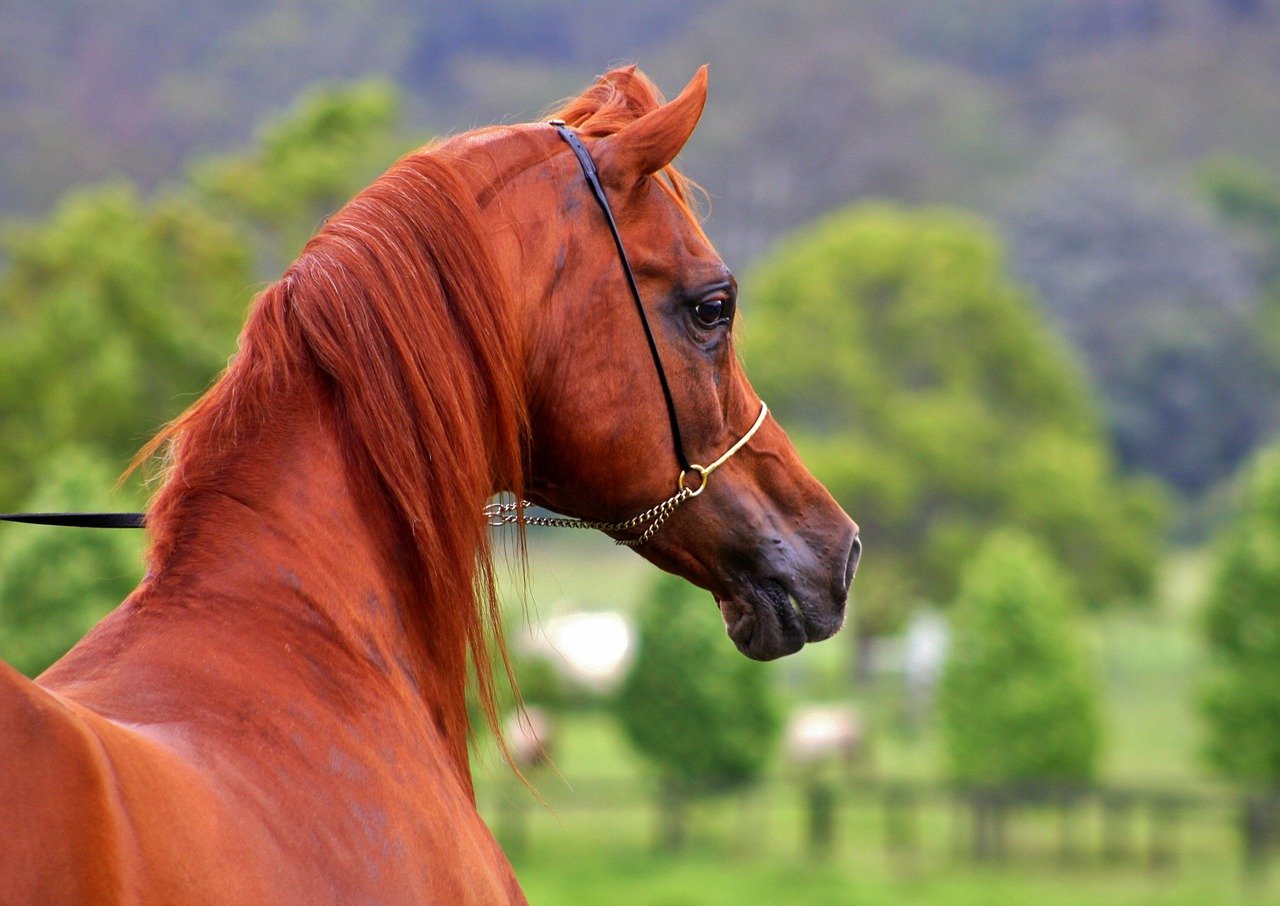 EQUESTRIANISM
What You Need to Know About Arabian Horses
On 07/12/2021 by Charles
When we were creating this blog, Charles and I were discussing the topics we might want to cover and we both agreed on one thing: that we would write about equestrianism first. The reason for this is because we, if you didn't know, met through horse riding – we are both very passionate about all equine-related things and it just made sense to us that we dedicate a part of our blog to something we love to this degree. Additionally, we want to be as informative as we can, so that you too can learn something from us and enjoy your newfound knowledge!
That being said, today we wanted to dedicate our first proper post to these wild beauties: Arabian horses. Here's what you need to know about them:
1. They are the world's oldest breed!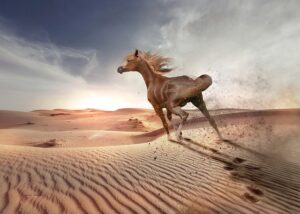 Yes, you read that right! The reason why Arabian horses are so precious is because they belong to the old world – this breed has been roaming around our planet even in the times of Genghis Khan! Some historians also claim that there are horse paintings on rocks in caves on the Arabian Peninsula dating back 3500 years… fascinating, right?
2. They are also the purest horse breed.
Interestingly enough, the reason why Arabian horses are the purest horse breed is because of the old tradition the Bedouin had: Namely, these horses were called Asil and all cross-breeding was not only disliked, but also forbidden! The Bedouin shared a belief that if an Asil mated with any other breed other than its own that the future offspring would be faulty; that it would be contaminated! The Arabian horse stayed the purest breed in the world owing to this tradition – isn't that interesting?
3. Arabian horses are also the most recognizable breed!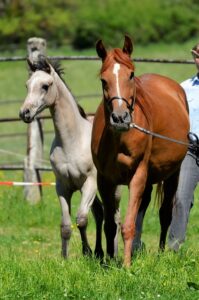 Keep that in mind whenever you picture a horse in your mind – it is almost always the Arabian horse! The reason for this is because of its physical makeup; their tails are always high, their heads distinctively shaped, their color bay, chestnut or gray… just by reading these characteristics we're betting you already thought of an example of an Arabian!
4. They are incredibly strong.
Arabian horses are known for their endurance and their stamina; and that is why they are often used in various horse racing and endurance events – World Equestrian Games included! When we say they can endure a lot – believe us; these wild animals can cover up to 100 miles a day!
5. Mare Arabian horses are extremely valued.
The Bedouin valued mares over the stallions! Apparently, they did not find stallions fit to be good warrior horses, so they relied on mares for that. The same goes for breeding and riding; the ancestry of the horses was tracked only through the female line. The Bedouin only cared for the mares that they didn't even keep colts!
Calendar
December 2023
S
M
T
W
T
F
S
1
2
3
4
5
6
7
8
9
10
11
12
13
14
15
16
17
18
19
20
21
22
23
24
25
26
27
28
29
30
31